Places Near Mount Abu
TREVORS TANK, MOUNT ABU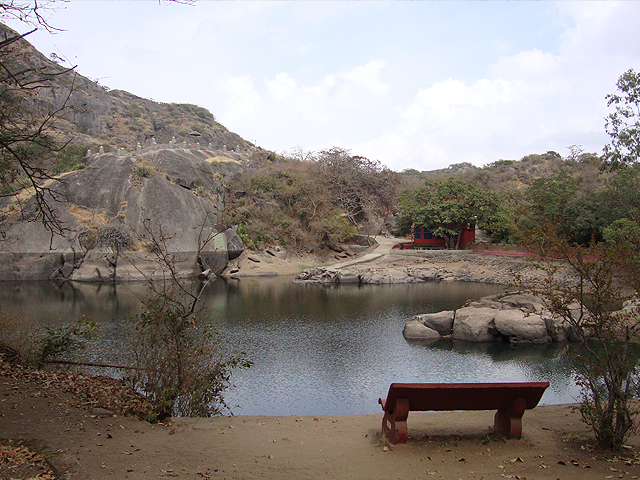 Just 5 km away from Mount Abu is Trevor's Tank which was named after the English engineer that got in constructed. It is a perfect place to go bird watching as peacocks and pheasants can be seen along with some rare avian species.
WILD LIFE SANCTURIES
The raw wilderness is protected as Mount Abu Wildlife Sanctuary since 1960. This wildlife sanctuary covers an area of 290 sq. km while Guruskihar is the highest peak in the Aravalli ranges providing scenic beauty to the sanctuary. You can witness numerous species of birds and animals coexisting in perfect harmony within their natural habitation. Keep your eyes peeled to see foxes, wild boar, bears and even rare sightings of panthers and leopard.