Temples In Mount Abu
Vimal Vasahi Temple, Mount Abu Tourism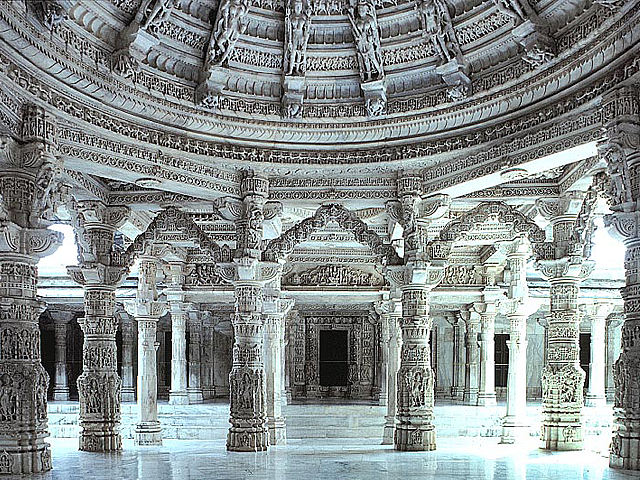 Vimal Vasahi Temple was built by Vimal Shah, the minister and commander-in-chief of Bhima Dev I, Solanki ruler of Gujarat. Vimal Shah was remorseful and spent the rest of his life in religious discourse at Chandravati (near Abu road); inspired by Jain Acharaya, to wash-out his sins perpetrated in the battle fields, with the blessings of tutelary deity Ambika, constructed this temple. It took 1500 artisans and 1200 labourers a time span of 14 years to build this brilliant piece of architecture.
The whole shrine covers an area of 140 ft. long and 90 ft. broad. As we enter the temple we get a glimpse of the grandeur of sculptured marble, exquisite carvings of ceilings, domes, pillars and arches of the temple which is beyond anyone's expectations. It has a sanctum, a Gudha Mandap, Navchowki, Rang Mandap and a circumambulatory corridor having 57 cells. In each cell , image of one or the other Jain Tirthankar is installed. In front of every cell, double carved roofs are screened by double arcade of pillars. Cell numbers are marked and the name of the idol installed in it is also written.
One of the decedent of Vimal Shah named Prithvipal carried out constructions and repairs in 1147-49 A.D. and to commemorate the glory of his family erected a 'Hasti-Shala' in front of this temple.